Installing TinyTERM Plus for Web
TinyTERM Plus for Web can be installed on any PC running Windows 7 or higher. Double-click the TinyTERM Plus install file to start the install, then follow the prompts. TinyTERM Plus will install to:
C:\Program Files (x86)\Century\HostTE
You may change the destination directory as needed.
When the install completes, TinyTERM Plus for Web will be on your Start menu. Running it brings up a console window with log information: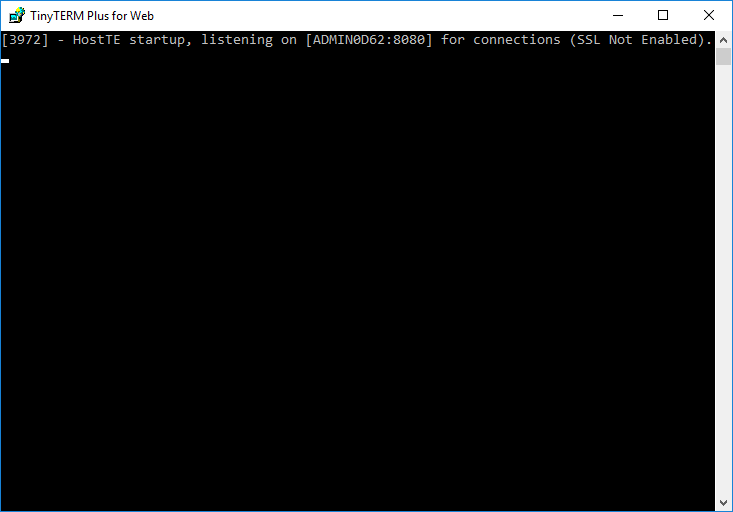 TinyTERM Plus is now running and ready for client connections. To close the window and end TinyTERM Plus, in the console window type Ctrl-C.